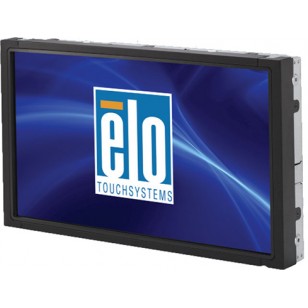 ELO E805638, 1541L, Open Frame, 15 in. LCD, Widescreen, AccuTouch, USB
Brand: ELO
Product Code: 0304004E805638
Availability: Pre-Order
ELO E805638, 1541L - 15-inch open frame touchscreen offers a LED backlight that features a 16:9 aspect ratio, suitable for commercial, industrial, gaming and retail applications. The 1541L expanding the Elo family of solutions for gaming and amusement, information kiosks and self-service environments with flexible, energy-saving features. The touchscreen delivers an injection molded bezel with a virtually invisible water-resistant seal, thus making it a good choice to withstand the rigors of public use. The 1541L is having a compact form factor with your choice of touch technologies and multiple mounting options for easy integration.
CLICK HERE FOR ELO-1541L-specifications.pdf
- High Definition LCD display offers ultimate HD interactivity, clarity and resolution
- Compact size enables slimmer designs for narrower kiosks, with a portrait mode configuration for a larger display space in a smaller footprint
- State-of-the-art LED backlight replacing bulky, glass cold cathode fluorescent lamps (CCFL), for slim design, reduced power consumption and lower heat generation
- Integrated precision mini-bezel with water-resistant 0.5 mm seal on bezel versions
- Three-year warranty on the entire unit including the panel
Write a review
Note: HTML is not translated!
Rating: Bad Good