Cash Drawer
Running a business is not an easy task. It is always challenging and sometimes it is a daunting task. Today, there is stiff competition among businesses in each sector. There are thousands of businesses in each sector and every business is trying to climb up the ladder of success. But as a business owner, you should know that in order to become successful in this competitive business world, you should have a proper business process in place. You should use latest technology to ease business operations and make it effective. You should avoid doing financial transactions, payment process and other things manually because the entire thing will look cumbersome and you will end up doing a lot of errors that could be fatal for your business. You should choose a right POS system to streamline your business operations in the right direction. You should have necessary components of POS system like POS cash drawer to store money, credit card receipts and other paper works.
Why do I need Cash Drawer?
A right POS system is critical for the survival and progress of a business in today's world. If you are looking for best POS system for small or big business, then it is quite important to understand what type of tools you need to run, grow and prosper in your business. A good and effective POS system for small or big businesses has tools implemented to process every transaction securely and has software to make administrative tasks more efficiently. Every business type have certain specifications, it is obvious that a busy cafe might have different needs than a clothing boutique, and another interesting point to note is that a small business POS system that works for a plumber understandably might not work for a fitness studio, this is why choosing right POS application is important, call 212 203 7172 for free consultation and recommendations.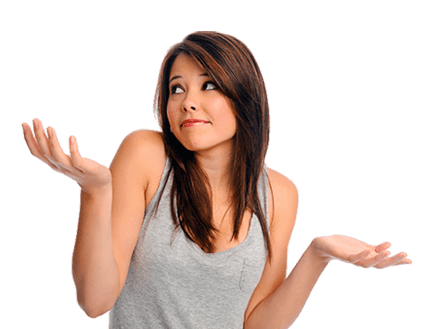 What do we offer, types and connectivity
Cash drawer is a key component that is mainly used for storing cash during Points of sale transactions. Most models connected to receipt printers that open automatically as soon as the print command is given by cashier. POS cash drawers are made of a thick metal that provides safety to cash and other important documents. It is made in different sizes and can be placed on the top of a counter or mounted under. It works well even in tough environment.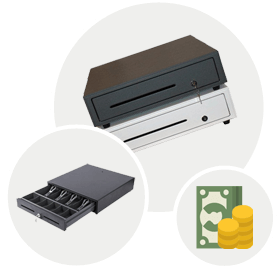 Choosing the ideal POS system for any business, high security and PCI Compliance should be the top factors. You need different security components including POS Cash drawer to protect employers and property.
Brands
If you are looking to purchase latest POS cash drawers, then log onto cashregisterny.com. Our trustworthy online store is a leading name in POS System and it offers a varied range of cash drawers to meet the needs of each and every type of business. We will help you to install your POS system including POS cash drawers properly to boost your business prospects.
Size
13 inch
15 inch
16 inch
19 inch
What our clients say
I bought latest POS System for my retail store. Installation was done by experts. Pricing was good and the customer support service was amazing. I would recommend those guys.
Receipt printer is working properly. All my queries regarding the product were answered promptly. Truly reliable and highly recommended service.
I bought Cash Drawer for my existing system. Extremely durable and effortless performance. A trustworthy site. You can rely on their customer support services.