Barcode Scanner Information
Go to products
Barcode Scanners
Barcode scanner (or barcode reader) or imager is a device that converts code or image into in-depth information stored in the database. (Quick access to database files for item or product information)
Cash registers and Point of Sale systems use barcode scanners for sales and inventory maintenance. Wireless Barcode scanners are also widely used in restaurants, offices, ports and government agencies.
Advantages of using a barcode scanner
Using Barcode scanners eliminate human error and provide the speed of processing. They do not rely on manually entered text but rather on acquiring and interpreting information. The information is provided by a barcode about a specific item, product, or an individual allowing a variety of options for said barcode. The barcodes are submitted into the system keeping the possibility of an error in inventory or sales at a minimum.
This feature also provides more speed compared to manually entering information about the product. The speed and ease of using the best barcode scanner increases efficiency and comfort for the user.
Data is stored right after the barcode is read, making it available instantly. It makes inventory check-ups easier, faster and more precise.
Training an employee to use a barcode scanner is simple, takes a matter of minutes, and will lead to time and money savings.
Universal application and pricing
Barcode scanners are used across industries in commercial and government sectors and require fewer investments.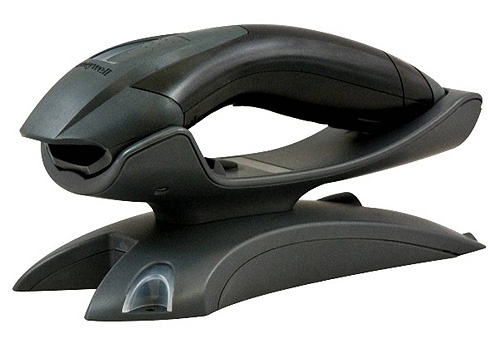 Types of barcode scanners
There are several types of barcode scanners: laser (only read standard linear-1D barcodes), linear imager barcode scanners (also read just 1D barcodes), 2D area imagers (2D barcode scanners), LED and camera-based. Depending on the scanning direction, there are horizontal, vertical and Omni directional barcode scanners.
Regarding their connectivity, there are corded (using a cable) and cordless barcode scanners.
History of barcode scanners
The history of modern barcode scanners began on 20th October 1949 when Bernard Silver and Norman Joseph Woodland (both from Drexel University of Technology in Philadelphia) filed a patent titled "Classifying Apparatus and Method" which used pattern recognition to classify articles. Introducing barcode scanners into commercial use began in 1966, but the process took a while due to the impending need for standardization.
The first product ever to be scanned was a pack of Wrigley's Chewing gum. The historical event took place at a Marsh supermarket in Ohio on 26th June 1974.
Available Brands:
Code, Datalogic, Honeywell, Infinite peripherals, Metrologic, Symbol.
Go to products