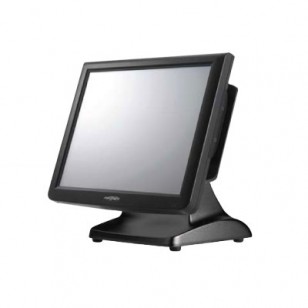 PartnerTech SP850-4P7-64BIT 15 in. PCap, Cel. J1900-2G 4Core, 4G, 320G HDD, POS Ready7-64-bit, MSR
Brand: PARTNERTEC
Product Code: 0302004SP850-4P7-64BIT
Availability: Pre-Order
PartnerTech SP850-4P7-64BIT - SP-850 is a fanless, compact, high-performance system, fitted with a quad-core Bay Trail platform and equipped with scratch-proof projected capacitive touch screen, Housed in a beautiful and elegant aluminum body, the SP-850 providing the system performance and reliability that Partner Tech products have become known for. Inside the SP-850 is the energy efficient low power consumption Bay Trail CPU, providing the necessary power to run today`s power hungry POS applications. Staying true to Partner Tech tradition, the SP-850 coming with a wide range of easily connected modules, including a RFID reader, IC card reader, MSR, finger print reader, and 2nd display options. With its convenient wall mount option and wide tilt angle, the list simply goes on and on.
CLICK HERE FOR PartnerTech-SP850-4P7-64BIT-specifications.pdf
SP-850 Features
- Bezel Zero, Projected Capacitive Touch Screen
- Intel Bay Trail-D J1900 2.0G up to 2.4G, 2M Cache
- DDR3L Memory Support up to 8GB
- Aluminum Die-Casting Construction
- Engineered for Reliability with Fanless Technology
- Flexible Modular Design
- Splash and Dust Resistant Front Panel IP66
Whole Device IP54 Certified
- Convenient Wall Mount and Wide Tilt Angle
- Green Low Power Consumption
- Dual Cash Drawer Support
Write a review
Note: HTML is not translated!
Rating: Bad Good